---
Fighting Viruses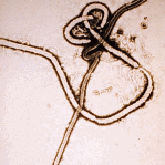 Viral diseases can be very difficult to treat because viruses live inside the body's cells where they are protected from medicines in the blood stream. Researchers developed the first antiviral drug in the late 20th century. The drug, acyclovir, was first approved by the U.S. Food and Drug Administration to treat herpes simplex virus infections. Only a few other antiviral medicines are available to prevent and treat viral infections and diseases.
Health care professionals treat HIV infection with a group of powerful medicines which can keep the virus in check. Known as highly active antiretroviral therapy, or HAART, the new treatment has improved the lives of many suffering from this deadly infection.
Viral diseases should never be treated with antibiotics. Sometimes a person with a viral disease will develop a bacterial disease as a complication of the initial viral disease. For example, children with chickenpox often scratch the skin sores caused by the viral infection. Bacteria such as staph can enter those lesions and cause a bacterial infection. The doctor may then prescribe an antibiotic to destroy the bacteria. The antibiotic, however, will not work on the chickenpox virus. It will work only against staph. Unfortunately, safe and effective treatments and cures for most viral diseases have eluded researchers, but there are safe vaccines to protect you from viral infections and diseases.
About the Author
NIH NIAID

The National Institute of Allergy and Infectious Diseases is one of the 27 institutes and centers that make up the National Institutes of Health, an agency of the United States Department of Health and Human Services.
---