---
Protozoa That Cause Disease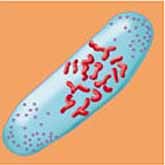 Diseases caused by protozoan parasites are among the leading causes of death and disease in tropical and subtropical regions of the world. Developing countries within these areas contain three-quarters of the world's population, and their populations suffer the most from these diseases. Controlling parasitic diseases is a problem because there are no vaccines for any of them.
In many cases, controlling the insects that transmit these diseases is difficult because of pesticide resistance, concerns regarding environmental damage, and lack of adequate public health systems to apply existing insect-control methods. Thus, control of these diseases relies heavily on the availability of medicines. Doctors usually use antiparasitic medicines to treat protozoal infections. Unfortunately, there are very few medicines that fight protozoal infections, and some of those are either harmful to humans or are becoming ineffective.
The fight against the protozoan Plasmodium falciparum, the cause of the most deadly form of malaria, is a good example. This protozoan has become resistant to most of the medicines currently available to destroy it. A major focus of malaria research is on developing a vaccine to prevent people from getting the disease. In the meantime, many worldwide programs hope to eventually control malaria by keeping people from contact with infected mosquitoes or from getting infected if contact can't be avoided.
About the Author
NIH NIAID

The National Institute of Allergy and Infectious Diseases is one of the 27 institutes and centers that make up the National Institutes of Health, an agency of the United States Department of Health and Human Services.
---